Permanent link to this article: http://w4cae.com/bomb-island-special-event-huge-success/
By

February 20, 2021

February 20, 2021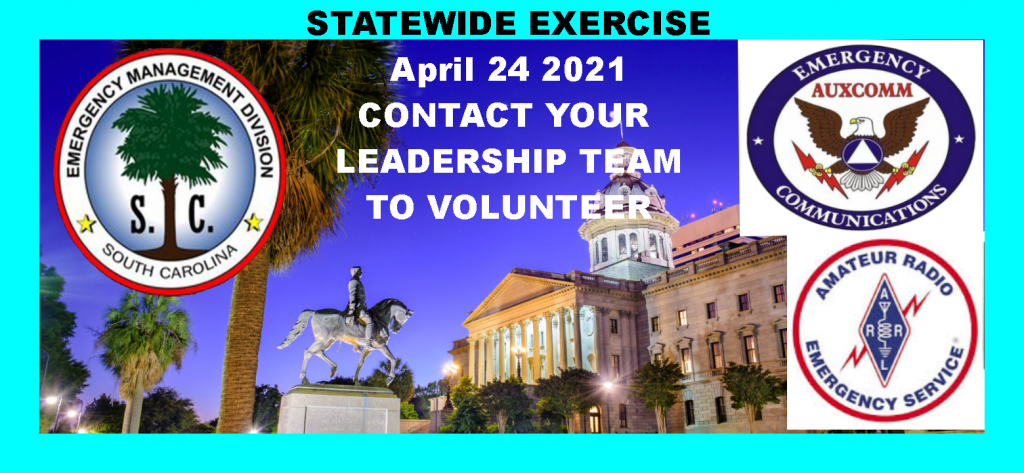 Demonstrate the ability to pass traffic to the State EOC
Demonstrate the ability to use simplex

Demonstrate the ability to use all resources available.
You should be familiar with how to fill out:
( fillable PDF forms can be found at ares-sc.org download tab)
ICS-214 (activity log, the State EOC calls this the position log)
ICS-205 Communications log
ICS-213 general message
Contact your leadership team for more information or to volunteer. For ARES you can look at ares-sc.org then click on about us and scroll down for the EC in every county.
Permanent link to this article: http://w4cae.com/statewide-exercise-2021/
Permanent link to this article: http://w4cae.com/our-qso-party-team-emcomm-trailer/
Permanent link to this article: http://w4cae.com/fcc-crackdown-on-baofeng-ht/