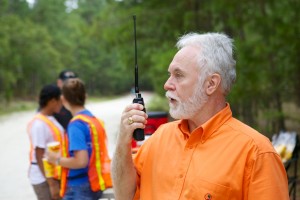 Here are two upcoming opportunities to serve the community using your ham radio skills. Both will test your patience and your skill.
Klondike Camp: This is to teach the Radio Merit Badge to Boy Scouts at Camp Barstow. The dates are 12/27 and 12/28 (Saturday and Sunday). You don't have to be a badge counsellor to teach the course but you do have to know the requirements and be able to teach them to younger folks. Links to the materials will be provided for anyone interested. We anticipate it will take 3 hams to get through all the material and it will take several others on the air to help them get their 10 minutes of talk time (the final requirement).
Harbison 50K (YES, 50): This event will be held on Saturday, January 3, 2015, at Harbison State Forest. We need lots of hams willing to come out and provide communications for the event from various positions on the trail. Some positions are accessible via vehicle, others require that the ham port their gear into their position and set-up shop fully prepared to maintain their own warmth and the integrity of their gear. This is a full survival mode event. You will have to bring your own drinks, snacks, and meals. Anything you may need for comfort or warmth has to be brought.
Please contact Tammy, N4TAL (n4tal@att.net), if you're interested in either or both of these events.