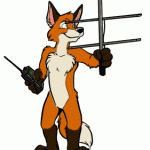 It's summer and that means it's time for the Columbia Amateur Radio Club's annual picnic!
Join us at Sesquicentennial Park, Shelter 3, on August 15th, for hot dogs, hamburgers, and whatever else. Just bring yourself and your family, maybe a side dish and drink, and be ready to have fun!
Besides the eating, there will be a foxhunt in the morning and perhaps in the afternoon as well.
Come join us! The fun starts at 10 a.m.
We encourage those who plan to attend to register below so we can get an accurate headcount for food:
Registration